10 Years ago our world was living in a state of relaxed war, most of us in the west did not realize it yet, but we soon discovered that there are a lot of people out there that really wanted the worst for us. The events of September 11th, 2001 changed our world and us forever, if you were aged 15-55 you lived through a significant moment in our modern history and probably the event that will shape our future.
To us atheists the terrible event is a glimpse into what religions do, an idea of how blind people turn when they are deep in religions that teach them that other people are do not deserve to be treated as people. It gives you an idea of how long religious wars can go on for (hint, ever since the Muslims took Jerusalem) and what will be our end if we do not break away from those hate filled books.
This week is going to be full of 9/11 stories, memories, photos and videos. Here are two that a very meaningful, one is of the building falling apart, just above a cross. The other is of Father Mychal Judge, the New York Fire Department's chaplain body carried out of he rubble, a brave man who gave everything he had trying to comfort the people who were dieing inside the world trade center tower. Father Mychal Judge case is an example to how one religion is currently more concerned with compassion while another is obsessed with death and murder. With all the criticism that we have on Christianity father Mychal Judge is pure and true, a hero and one of the victims of this barbaric assault on the free world.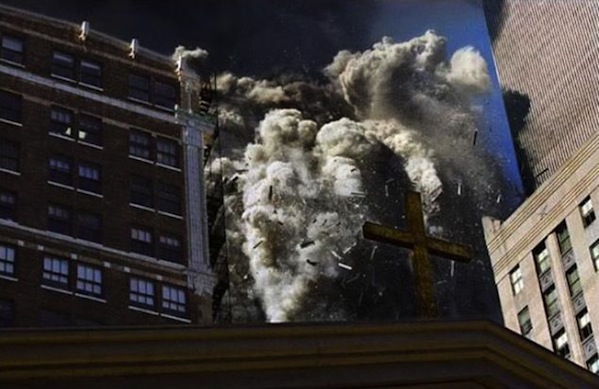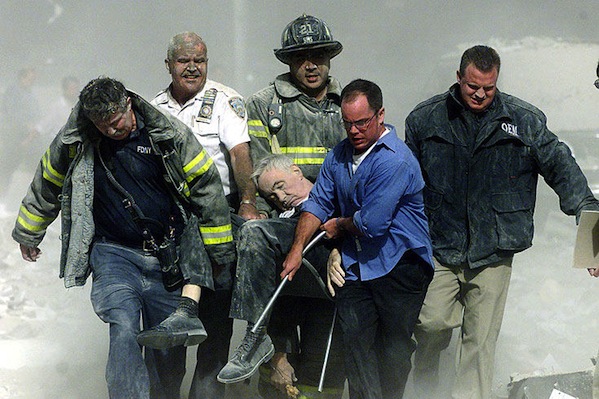 (More photos, some very difficult to watch, in here – there are credits for the photographers as well)