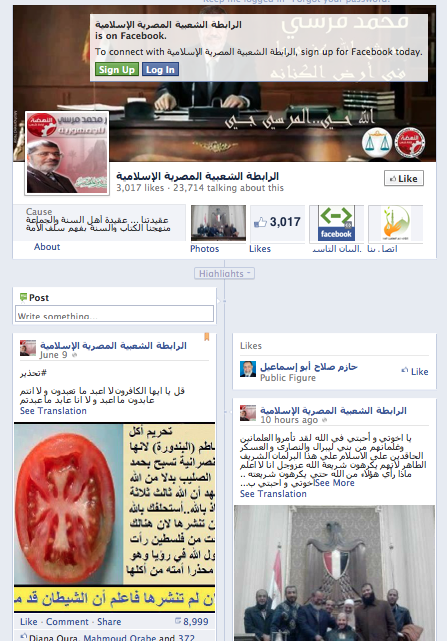 The Islamic war against vegetables (and reason) seems to be going on in full gear, it was some time ago that we reported the Islamic suggestion to ban bananas and cucumbers for their potential sexiness, and now it seems that a lady saw the prophet (Mohammad) in her dream sobbing and tell her to tell believers that the tomato is a "Christian fruit".
And is it not sheer joy that not only vegetables are now assigned a religious identity, but also that the prophet now makes appearances in dreams, just like Jesus who comes and visits every now and again, and for good reasons – not to ask that people will not be put to death in the name of religion, or that Muslims should stop fighting and killing themselves (or any one else), but the prime concern for the now-in-hevean-relexing-prophet is to cry over people eating tomatoes – which were created along all other vegetables by the almighty.
The combination of ignorance and boredom produces laughable, insane theories which expose religion to the reality of what it is – and what it had become, an always worried, paranoid group of people who consistently look for more ways to try and distinguish themselves from others.