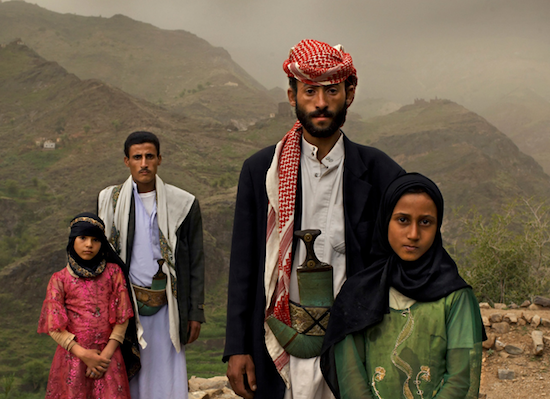 It reads – "1st Prize Contemporary Issues Stories: Tahani, who married her husband Majed when she was 6 years old and he was 25 years old, poses for a portrait with her former classmate Ghada, also a child bride outside their mountain home in Hajjah, Yemen, June 10, 2010. Nearly half of all women in Yemen were married as children. (Stephanie Sinclair/VII Photo Agency/National Geographic Magazine)"
Six years old, your childhood is over, life as you know it – is over, everything is over. A new thing starts, something that you had not had the time to learn, understand, practice or think about, you are hurled into a new life without the chance of anyone even sounding the weakest protest.
Thousands of lives, if not more, are simply finished this way. And when they wed you at 6 it is almost as clear as anything that you will have no voice in this world and no chance to do as you please – ever.